In the United States everybody is entitled to free speech; however, we must not forget that the First Amendment of the Constitution only protects individuals from federal and state actions. With that being said, free speech is not protected from censorship by private entities, like social media platforms. In addition, Section 230 of the Communications Decency Act (CDA) provides technology companies like Twitter, YouTube, Facebook, Snapchat, Instagram as well as other social media giants, immunity from liabilities arising from the content posted on their websites. The question becomes whether it is fair for an individual who desires to freely express himself or herself to be banned from certain social media websites by doing so? What is the public policy behind this? What are the standards employed by these social media companies when determining who should or should not be banned? On the other hand, are social media platforms being used as tools or weapons when it comes to politics? Do they play a role in how the public vote? Are the users truly seeing what they think they have chosen to see or are the contents being displayed targeted to the users and may ultimately create biases?
As we have seen earlier this year, former President Trump was banned from several social media platforms as a result of the January 6, 2021 assault at the U.S. Capitol by Trump supporters. It is no secret that our former president is not shy about his comments on a variety of topics. Some audiences view him as outspoken, direct, or perhaps provocative. When Twitter announced its permanent suspension of former President Trump's account, its rationale was to prevent further incitement of violence. By falsely claiming that the 2020 election had been stolen from him, thousands of Trump supporters gathered in Washington, D.C. on January 5 and January 6 which ultimately led to violence and chaos. As a public figure and a politician, our former president should have known that his actions or viewpoints on social media are likely to trigger a significant impact on the public. Public figures and politicians should be held to a higher standard as they represent citizens who voted for them. As such, they are influential. Technology companies like Twitter saw the former president's tweets as potential threats to the public as well as a violation of their company policies; hence, it was justified to ban his account. The ban was an instance of private action as opposed to government action. In other words, former President Trump's First Amendment rights were not violated.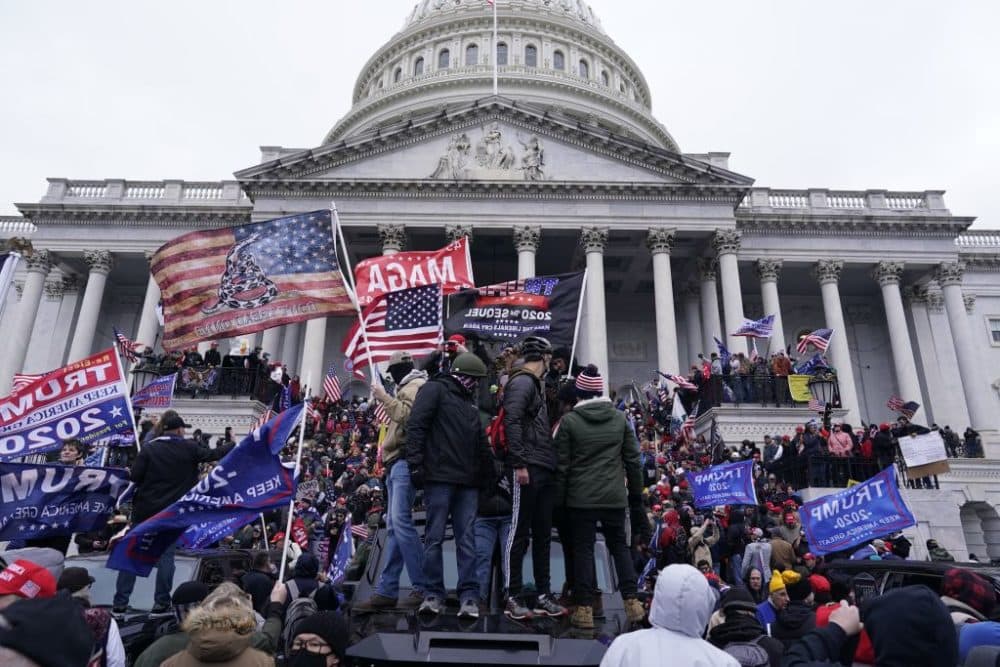 First, let us discuss the fairness aspect of censorship. Yes, individuals possess rights to free speech; however, if the public's safety is at stake, actions are required to avoid chaos. For example, you cannot scream "fire"  out of nowhere in a dark movie theater as it would cause panic and unnecessary disorder. There are rules you must comply with in order to use the facility and these rules are in place to protect the general welfare. As a user, if you don't like the rules set forth by that facility, you can simply avoid using it. It does not necessarily mean that your idea or speech is strictly prohibited, just not on that particular facility. Similar to social media platforms, if users fail to follow their company policies, the companies reserve the right to ban them. Public policy probably outweighs individual freedom. As for the standards employed by these technology companies, there is no bright line. As I previously mentioned, Section 230 grants them immunity from liabilities. That being said, the contents are unregulated and therefore, these social media giants are free to implement and execute policies as they seem appropriate.
In terms of politics, I believe social media platforms do play a role in shaping their users' perspectives in some way. This is because the contents that are being displayed are targeted, if not tailored, as they collect data based on the user's preferences and past habits. The activities each user engages in are being monitored, measured, and analyzed. In a sense, these platforms are being used as a weapon as they may manipulate users without the users even knowing. A lot of times we are not even aware that the videos or pictures that we see online are being presented to us because of past contents we had seen or selected. In other words, these social media companies may be censoring what they don't want you to see or what they may think you don't want to see.  For example, some technology companies are pro-vaccination. They are more likely to post information about facts about COVID-19 vaccines or perhaps publish posts that encourage their users to get vaccinated.  We think we have control over what we see or watch, but do we really?
There are advantages and disadvantages to censorship. Censorship can reduce the negative impact of hate speech, especially on the internet. By limiting certain speeches, we create more opportunities for equality. In addition, censorship prevents the spread of racism. For example, posts and videos of racial comments could be blocked by social media companies if deemed necessary. Censorship can also protect minors from seeing harmful content. Because children can be manipulated easily, it helps promote safety.  Moreover, censorship can be a vehicle to stop false information. During unprecedented times like this pandemic, misinformation can be fatal. On the other hand, censorship may not be good for the public as it creates a specific narrative in society. This can potentially cause biases. For example, many blamed Facebook for the outcome of an election as it's detrimental to our democracy.
Overall, I believe that some sort of social media censorship is necessary. The cyber-world is interrelated to the real world. We can't let people do or say whatever they want as it may have dramatic detrimental effects. The issue is how do you keep the best of both worlds?